Lusíadas Scientific Journal (Lusíadas Sci J), the scientific journal of Lusíadas Saúde Group.
The mission of Lusíadas Sci J is to provide physicians and other healthcare professionals with the best research and information at the intersection of biomedical science and clinical practice and to present this information in understandable and clinically useful formats that influence healthcare delivery and improve patient outcomes.
Lusíadas Sci J strives to publish articles that are exciting to read, educate and inform readers with the most up-to-date research, and lead to positive changes in healthcare systems and in the way patient care is delivered.
Furthermore, to ensure quality and scientific relevance, the journal has a distinguished and international Editorial Board and accepts only articles that have been through a rigorous double-blind review process, a procedure that protects the impartiality of the selection process.
Lusíadas Sci J publishes articles preferably in English. Therefore, articles should be submitted in English (exceptionally in Portuguese from Portugal).
Property, Editing and Management
Knowledge Center – Health Education and Research:
Rua Laura Alves, 12 – 5º andar. 1050-138 Lisboa
Principal Contact:
lusiadasscientificjournal@lusiadas.pt
Support Contact:
lusiadasscientificjournal@lusiadas.pt
ISSN PRINT:
2184-7827
ISSN:
2975-8254
Periodicity
Trimestral
OPEN ACCESS
The Lusíadas Scientific Journal is licensed under a Creative Commons Attribution License (CC BY)


COPE
This journal subscribes to the principles and guidelines of the Committee on Publication Ethics (COPE)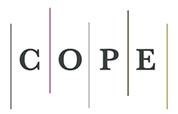 www.publicationethics.org